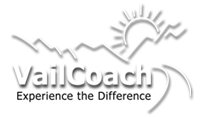 VailCoach provides luxury private charter ground transportation to Vail, Beaver Creek, Breckenridge, Keystone, Aspen, Snowmass, Copper Mountain, Steamboat, Denver, and the airports. VailCoach is the recommended alternative transfer to a shuttle, limo, limousine, bus, and rental car service, for safe, professional, and comfortable transportation to your resort or event destination.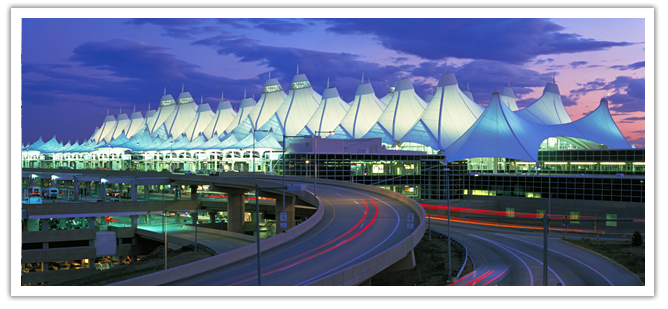 Denver International Airport (DIA)
Meet & Greet Procedures
Limousine and Ground transportation providers are no longer permitted to engage with customers at the Denver International Airport's (DEN) baggage carousels.
To ensure your arrival at Denver International Airport is hassle-free, VailCoach makes every effort to contact you the day prior to your arrival with your driver's name and direct cell phone number. However, we do realize how busy you may be preparing for your trip and it may be difficult for us to reach you, so, please feel free to contact us (800.554.VAIL) or info@vailcoach.com, and we'll provide you with this information.
Once you've landed and exited the jet way, and prior to getting on the TRAM towards Baggage Claim, feel free to contact your assigned driver. He'll appreciate the "head's up" from you.
Once ALL luggage has been claimed for your party and now ready to leave the airport you may: Call your driver with the cell number provided. Advise your driver which door number you will be existing from baggage claim. Be certain to take all of your luggage and walk out to Island 1. Your driver will be arriving from the Limousine Holding lot within 5 minutes of your call.
OR
Exit through door number 507 leading to curbside ONLY if your luggage arrived at the EAST side baggage terminal, or door 506 if your bags arrived at the WEST side terminal.
Exiting the terminal, walk across one lane and to Island 1. This is the Limo Transportation curbside.
At Island 1, find the Limo/Taxi dispatch booth straight ahead. Inform the booth attendant you are scheduled for pickup by VailCoach. The attendant will call us in the Limo holding lot and your driver will pull up to Island 1 curbside within 5 minutes. Do Not leave the Limo/Dispatch booth curbside area.
Please make sure to have our telephone numbers with you, just in case you need to call our office; 800.554.VAIL or 970-477-0001.
Links to the Denver International Airport's Virtual Tour are located on the upper right corner of this page.